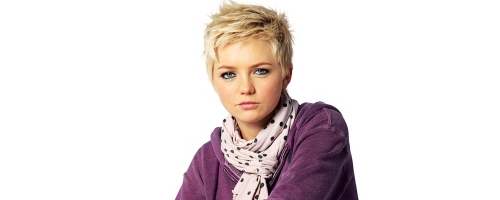 Here's a really great Q&A at the MCM Expo with the Primeval: New World cast and Andrew, where they give away interesting curiosities about the show and I particularly loves this bit. All credit to Primeval Denial for Part One and Part Two.
Question: And what was it about the original that you liked?

Niall Matter: Hannah Spearritt.

Sara Canning: Me too, she's lovely.

Danny Rahim: Me three!

Sara Canning: We are the Hannah Spearrit fan club. I knew that it was hugely successful and I was really fascinated by dinosaurs as a kid and it looked like fun! And take that and add a darker vision for Primeval New World and I think it'll look great.