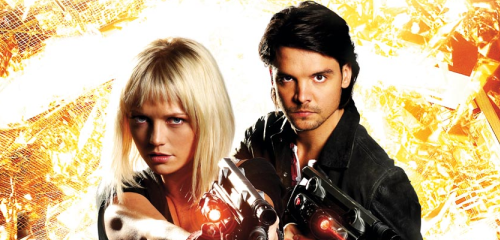 Birmingham Mail talks about Hannah and Andrew and their appearance at the Midlands Comic Con on February 16th.
Primeval stars Andrew Lee Potts and Hannah Spearritt will be heading to Telford for the Midlands Comic Con.

Andrew and Hannah will meet fans and host an on-stage panel to answer questions from the audience.

Playing palaeontology student Connor Temple, Andrew Lee Potts starred in five seasons of hit British sci-fi show Primeval and made a guest appearance in its North American spin-off, Primeval: New World (currently airing on the UK's Watch channel).

Following musical fame as one of the original members of S Club 7 – a career that saw her garner four UK No1 singles, one UK No1 album and a string of hits worldwide – Hannah Spearritt joined the cast of Primeval in 2006.

Acting alongside real-life fiancé Andrew Lee Potts, Hannah has appeared in all five seasons of the show as lizard-loving zookeeper Abby Maitland. Last year also saw her enjoy West End theatrical success as Pauline in critically-acclaimed comedy One Man, Two Guvnors.

Midlands Comic Con is at the International Centre, Telford, on Saturday, February 16. Tickets are available from the official website.
Source: BirminghamMail.co.uk